I'm not talking about the Philippine Constabulary or pest control, but about being politically correct. Names and labels, descriptions, and terms are held to a different standard in this age of wokeness and renewed and increased sensitivity which, in many ways and to a certain degree, is really a good thing.
One is not disabled but differently able. Prisoners and convicts are PDL, persons deprived of liberty. The proper term for domestic helpers is HSW, household service workers. They're not squatters but informal settlers.
Recently, there's been an international brouhaha about whether it is Chinese New Year or Lunar New Year. Since the holiday just passed—Jan. 22 was the start of the new year—is celebrated in many countries not just in China and in many Asian communities in countries all over the world, Lunar New Year would seem to be the more appropriate (and politically correct) term as it follows the lunar calendar rather than the solar-based Gregorian calendar.
CNN International reported that a K-pop star was called out on social media for using the term Chinese New Year in a post; she later apologized. Celebrities, corporations, and institutions, including the venerable British Museum, have been mired in controversy too and thus have had to be more careful about which term to use. One just resorted to saying Happy New Year!
But using the term Lunar New Year doesn't sit well with people in China, many of whom argue that the Chinese lunisolar calendar is the basis for the holiday and it is Chinese influence in the region that spread the celebration.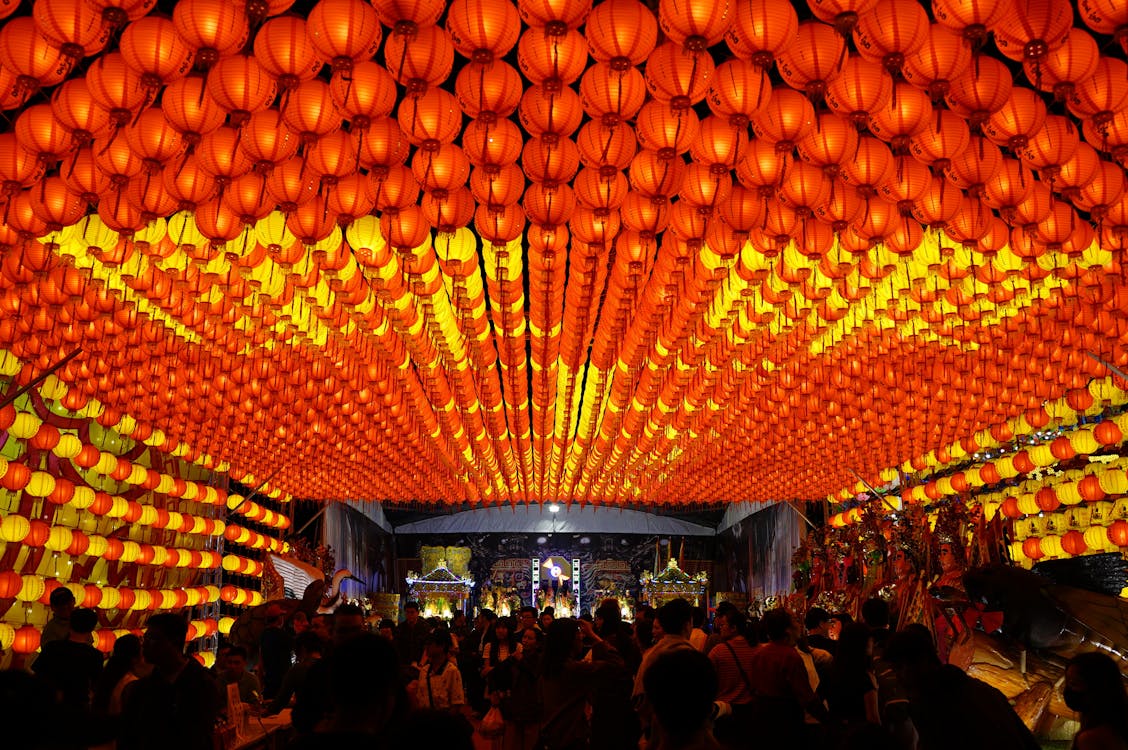 It is undoubtedly the biggest holiday in China, with over 226 million trips taken within China as, for the first time in three years, people were able to travel home for the holiday as COVID restrictions were finally lifted. Around Asian countries too, including the Philippines, it was a big celebration, with feasts and fireworks, lion and dragon dances, stores all decked out in red and gold as well as rabbit representations all over the place.
But the debate has gone way beyond linguistic and cultural issues. Like many other things, it has gone political—with many in China seeing the promotion of the use of the term Lunar New Year as an assault on China's identity, traditions, and culture. A post on Weibo (China's Twitter), CNN International reported, called it an "ideological attack on Chinese culture by Western countries."
South Korea (where the holiday is called Seollal) seems to bear the brunt of these accusations—not surprising, really, given the history of tensions between the two countries and reflecting the "current geopolitical environment" and "cultural identity conflicts."
This conflict has now even boiled over to kimchi—yes, that fermented delicacy that is so associated with Korea and which the UNESCO has declared an Intangible Heritage.
I have been very lucky that, in the years of growing up here in Manila, I have not been the victim of racial discrimination, so being Chinese was never really a problem.
The Korean Ministry of Culture, Sports, and Tourism has decided that the Chinese name for kimchi would be xinqi instead of the previous commonly used pao cai. Well, that unsurprisingly didn't go over well with the Chinese, who felt that xinqi was certainly not politically correct. The backlash elicited 260 million views on Weibo and numerous comments—practically all negative—on WeChat. "How to call it in Chinese, that's for us Chinese to make the call," went one comment on WeChat that drew thousands of likes.
And then there's the AP (Associated Press) Stylebook, the go-to reference for many journalists (including those of us in The STAR) and writers. A New York Times story reported an AP Stylebook tweet (with 23 million views) that said, "We recommend avoiding general and often dehumanizing 'the' labels such as the poor, the mentally ill, the French, the disabled, the college-educated."
The French certainly didn't like that, with some pointing out that they were listed between "the mentally ill" and "the disabled." The French embassy in Washington tweeted a spoof that suggested it now be called "The Embassy of Frenchness in the United States." And will you now order "fries with a touch of Frenchness" to go?
An AP spokesperson explained that "labels shouldn't be used for anyone, whether they are traditionally or stereotypically viewed as positive, negative or neutral."
Seriously? That explanation needs an explanation.
Some years back, a reader wrote in wondering why/how I would call my column Singkit. But why not? I do not take offense at being called Singkit, or even Intsik, for that matter. This term is supposed to have come from din tsiek, or "your uncle," an old Chinese man's answer to the condescending question "And who are you?" But Intsik is now considered very un-PC. I guess I have been very lucky that, in the years of growing up here in Manila, I have not been the victim of racial discrimination (except perhaps for the occasional taunts of "chinga chonga," but what they say about sticks and stones applies here), so being Chinese was never really a problem. There was hardly any concern in those days about being politically correct, so Intsik was quite widely used.
The politically correct term these days is Chinoy or Tsinoy—Tsinong Pinoy. PC aside, it is an appropriate term for who I am–who we are–Pinoy, with a touch of Tsino.