Sex toy brands that can spice up the action in the bedroom
A wise old man at the steps of the Hellenic Temple in Ancient Greece was once asked what the key to the secrets of the universe is. "Sex sells, my young Padawan," he answered.
True enough, various businesses now focus on the pleasure borne from mankind's primal instinct to procreate, including the selling of sexy clothes and contraptions aimed to further that pleasure. In the Catholic conservative country called the Philippines, the sex toy industry is still regarded as a niche market that is somewhat a curiosity bordering on being an embarrassing secret. But despite the social stigma, stores and suppliers have been growing, proving that there is a veritable addressable market.
Here are a few purveyors of pleasure where you could purchase a few things that could help spice up the action in the bedroom, or wherever you may fancy getting freaky.
Lucky Doll
Lucky Doll is a lingerie store that sells "sexy products for the modern Pinay and the rest of the girl bosses around the world!" Their products range from sexy costumes, burlesque outfits, vinyl dresses, baby dolls, as well as "naughty accessories." Their products have lots of model photos so it's fairly easy to visualize how they may look. The shop also has "plus size temptations," which are "sexy lingerie for curvy queens." They also promise to wrap up your wares in "discreet packaging," so you will have nothing to worry about when it lands on your doorstep.
Pleasure Shop
View this post on Instagram
The Pleasure Shop is a sex toy shop and it offers the whole nine years. You could get here various kinds of vibrators, dildos, lubricants, as well as bondage and fetish role-playing tools such as cuffs, gags, masks, and whips. Of course, those tools need a bit of maintenance and you could also buy toy cleaners from their shop. Other shop extras include adult books, novelty games, and sexy furniture.
Pleasure Place
View this post on Instagram
Pleasure Place likewise offers the whole gamut of sex toy products. On top of it all, the shop also offers free help and advice on bedroom matters. Their previous store in Metrowalk was one of the first stores offering sex toys in Metro Manila, bravely blazing the trail long before others. Now, they have a number of locations in Metro Manila, with their Makati branch having a party room that could be rented out for naughty events. A sex guru could even be hired to offer lectures.
Lauvette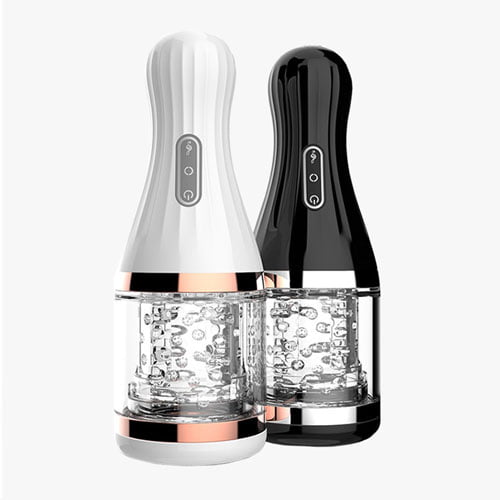 First off, Lauvette's website is the prettiest of the bunch. It is easy on the eyes and has a ton of charming illustrations that make it seem like you are just buying candies and cutesy stuff, when in fact you are actually searching for "clit suckers," "BDSM," and dildos among others. The general layout and feel of the website makes the experience less threatening. You are less likely to cover the screen of your laptop when your kid or even significant other suddenly pops up behind you. The platform is founded by a "fun-loving and sex-positive couple who believe that pleasure should be celebrated and not condemned." And the couple's radiant positivity shows on the platform, where they also maintain a blog with tips and advice on all things love and sex.
Ilya
View this post on Instagram
Not far behind in terms of website aesthetics and visual experience is Ilya. Their platform has big colorful photos and neatly arranged thumbnails. There are many products but the portfolio does not overwhelm you as they are thoughtfully organized into neat verticals. The shop has the usual toys for males and females, and could even be narrowed down by the level of experience from beginner to intermediate. The owners say that their goal is "to promote sexual health and intimacy by creating a shop that is far from being lewd, a shop that does not feel like a shameful secret."
Article thumbnails from Ilya