LOOK: Glow-in-the-dark sharks discovered in New Zealand
Ever heard of a shark that glows in the dark?
Scientists captured the first photos of glow-in-the-dark sharks for a study conducted by the Catholic University of Louvain, Belgium and the National Institute of Water and Atmospheric Research in New Zealand. They particularly highlighted the kitefin shark or Dalatias licha, which is the largest known luminous vertebrate in the world. It can reportedly grow to 180 cm or six feet.
Bioluminescence, as stated in the material, "refers to the production of visible light by living organisms through a biochemical reaction." Researcher Jérôme Mallefet explained to CNN International that "some 57 of the 540 known shark species are thought to be capable of producing light."
Mallefet elaborated that such creatures, however, are "really difficult to observe" because they reside between 200 and 900 meters (656-2,953 feet) below the ocean's surface. "They use light to disappear," he later added, saying that it keeps them safe from predators and helps them hunt prey.
The glow-in-the-dark sharks were captured early last year in Chatham Rise off the coast of eastern NZ. Apart from D. licha, two other species of deepwater sharks were seen namely Etmopterus lucifer (blackbelly lanternshark) and Etmopterus granulosus (southern lanternshark).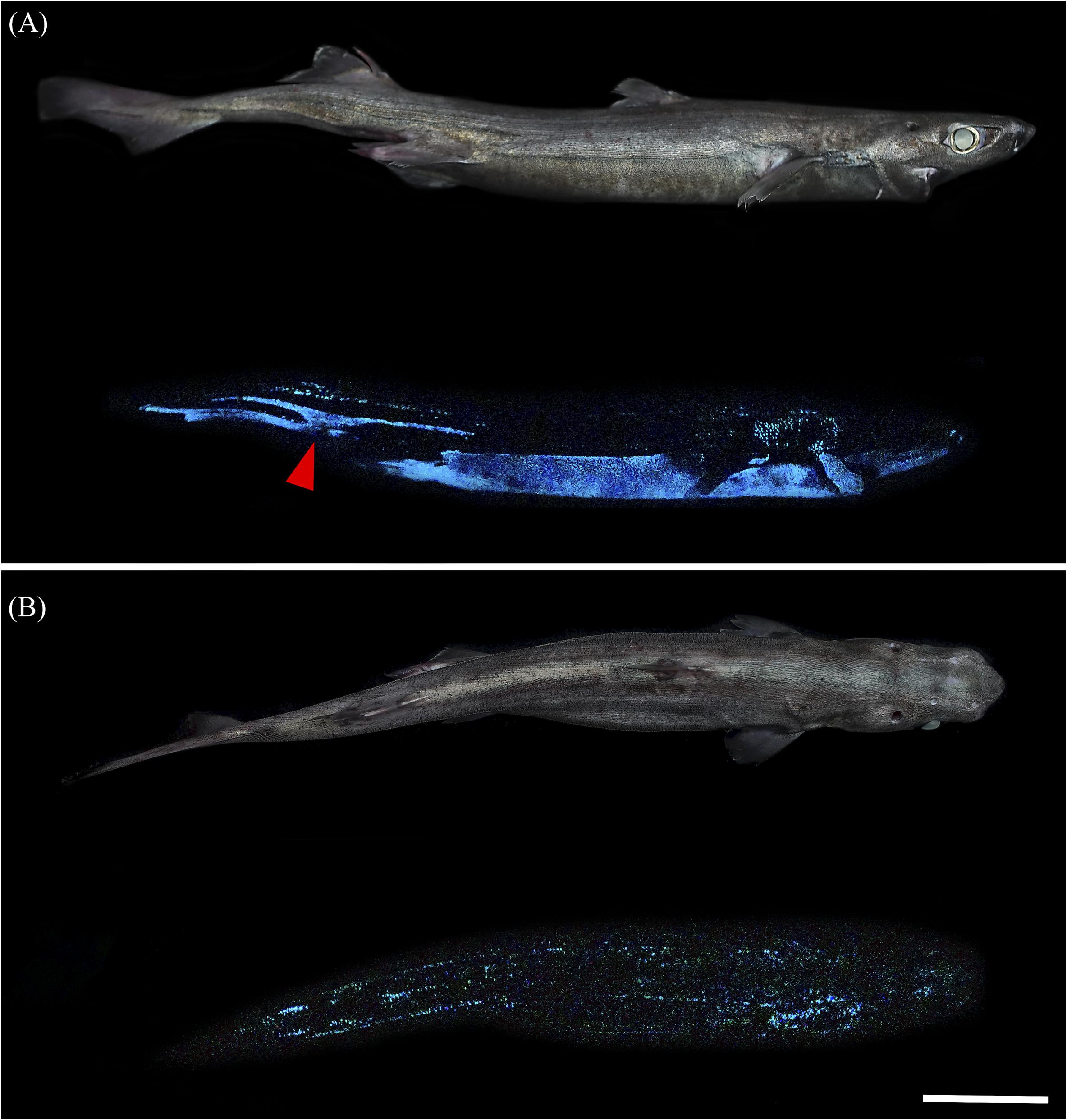 There are still questions that need to be answered through an in-depth research, "including why their dorsal fin glows" and "whether this could be used for signaling." Additionally, Mallefet told CNN he "would like to study the dorsal fin in greater detail on future trips to the area, as well as looking into what the sharks eat and whether they are eaten."
Article thumbnails from frontiersin.org