Study: Philippines ranks 46th in new list of world's most expensive coffee
A new study revealed that coffee in the Philippines is the 46th most expensive in the world, with an average price of $3.02 (P150) per cup.
Conducted by SavingSpot, the World Coffee Index 2021 looked into the average cost and consumption of coffee in different parts of the globe.

"To better understand coffee consumption and pricing around the world, we assembled a list of world capitals and then researched the average cost of a cup in each city," the researchers explained, adding that they used Statista—a German company that focuses on marketing and consumer data—to determine the number of kilos consumed by each individual in one year.
Among the 104 countries in the list, South Korea, which has the most number of Starbucks stores in the world, ranked first ($7.77/cup), while Iran placed last ($0.46/cup).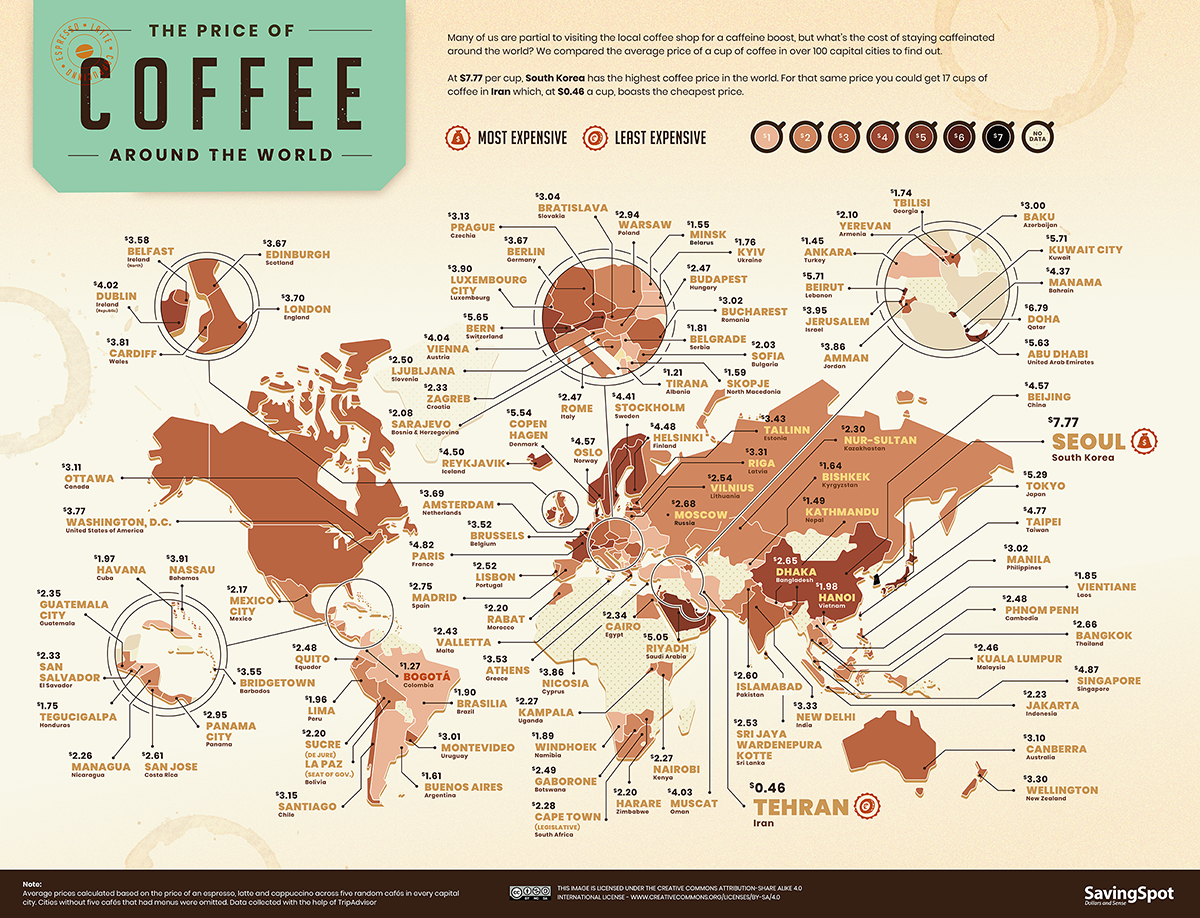 Here are the top ten countries with the most notable coffee price and consumption across the globe, as indicated in the findings.
Seoul, South Korea: $7.77
Doha, Qatar: $6.79
Beirut, Lebanon: $5.71
Kuwait City, Kuwait: $5.71
Bern, Switzerland: $5.65
Abu Dhabi, United Arab Emirates: $5.63
Copenhagen, Denmark: $5.54
Tokyo, Japan: $5.29
Riyadh, Saudi Arabia: $5.05
Singapore, Singapore: $4.87
"Whether filtered or pressed, prepared with steamed milk, cardamom, liquor or sugar, and whether it's pronounced cafe, koffee or qahwah, coffee is loved in every part of the globe," as declared in the report. "It may be almost ubiquitous, but the cultures surrounding it are diverse. Understanding the world's coffee habits and costs provides insight into local history, spiritual practices, and values."