Virtual events that let you enjoy the cherry blossom season in all its glory
Cherry blossoms have started to bloom in different parts of the world.
If it wasn't for COVID-19, we would have been admiring its Instagram-worthy beauty in person. However, we also have to do our part in keeping ourselves and others safe from the virus. Travel can wait, after all, and it doesn't mean we can no longer enjoy the season. There are still some ways we can delight in the full bloom of sakura as we stay home—scroll down for some ideas!
Keep the spirit of spring alive with the National Cherry Blossom Festival's virtual program! Hosted by the Smithsonian American Art Museum, the March 20 event "will be full of springtime fun" involving art, nature, and color. Nen Daiko will also be there to amp up the launch with a Japanese Taiko drumming performance.
Join the Smithsonian Museum on Saturday for a FREE virtual program to celebrate the National Cherry Blossom Festival. Enjoy taiko performances and a special craft activity you can try from home: https://t.co/UirBXJe27S

— Consulate-General of Japan in Chicago (@JpnCons_Chicago) March 17, 2021
Japanese flute player Kazuya Sato is set to captivate many with his lovely music via a virtual concert, which will take place on Saturday, April 3, in Kyoto. Sato will play some tunes at the 600-year-old Honpō-ji Temple adorned with plumes of pink and white blossoms. You may get your tickets here for £15.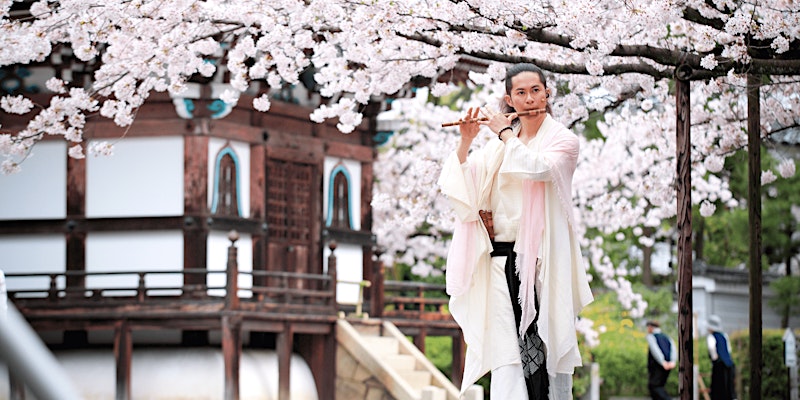 If you're in a creative mood, you might want to join the Haiku Invitational—an online contest classified into six categories: Vancouver, BC, Canada, United States, international, and youth. Winning entries will not only get published in the Haiku Canada newsletter and the Vancouver Cherry Blossom Festival's website—they will also "be read by British actor Christopher Gaze at the VSO's Tea & Trumpets Concert, at our media-kickoff event, Cherry Jam Downtown concert by media celebrity emcee and celebrated at Sakura Days Japan Fair Leith Wheeler Haiku House."
Haiku Invitational presented by @Leithwheeler is accepting submissions again from till June 1! Submit your poem here: https://t.co/kxg6NkgKBm #haikuinvitational #leithwheeler #vancherryblossomfest #haiku #poetry pic.twitter.com/cXOCB3mrTB

— Vancouver Cherry Blossom Festival (@OfficialVCBF) March 14, 2021
Are you a film enthusiast? In Full Bloom is slated for an April release to "bring the blossoms into our homes with a unique experience of floating among the Cherry Blossom Trees." The Vancouver Cherry Blossom Festival and Peacemaker Filmworks made use of advanced technology, drones, and camera systems "to create a visual experience unlike anything seen before, showcasing mother nature in a visual meditation that fills the heart and mind with an uplifting experience."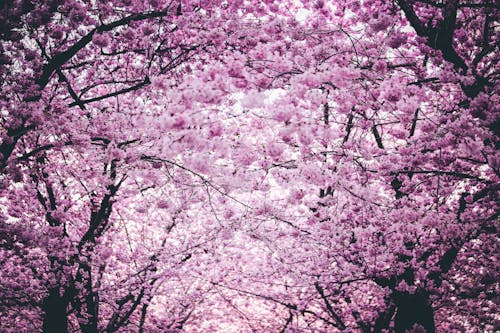 The Red Square courtyard at the University of Washington is currently surrounded by white cherry blossoms and you can simply admire their beauty via the school's live 24/7 BloomCam. According to UW, it's been a "popular gathering place on campus, especially when the cherry trees are in bloom each spring."
How are you enjoying hanami at home? Let us know in the comments!